WEDDINGS – PORTRAITS – LIFESTYLE
Waterford Photographer – 'I do' photography
WEDDINGS – PORTRAITS – LIFESTYLE
Waterford Photographer – available
also in County Cork – County Kilkenny
Wedding requires organizing the sequence of events. As a photographer I assist the couple with the camera from the moment of their engagement throughout their Wedding Day. 'I do' photography in whichever way the couple wishes and I make sure that Bride and Groom get the beautiful wedding photography.
Life Events are special bonding moments. 'I do' photography during those times of sheer happiness. I am there to capture all that life brings.
Avail of a special Beauty Portrait opportunity – at the studio in Dungarvan, Co. Waterford, or on your chosen location. Capture the variety of emotions, shades and colours, places and moments in time. 'I do' photography for you to remember them forever.
Are you looking for the best location for your wedding photos? Check this!
Wedding Movies

The most beautiful moments of your wedding
-to remember – to share – to love forever-
Summary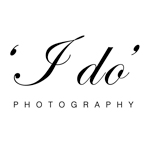 Service Type
Provider Name
'I do' photography
,
Waterford
-
Telephone No.0877044323
Area
Description
Wedding Photography Waterford-Elegant & Natural. Safekeeping LOVE forever! Experienced Waterford Wedding Photographer.Kilkenny&Cork Wedding Photographer